The SOLES Global Center supports and provides graduate students with global education opportunities. We believe students who study abroad gain unique insight and perspectives necessary to thrive as global citizens committed to positive change. Graduate students have the opportunity to engage with international communities, where they can collaborate with future teachers in post-colonial contexts, become immersed in experiential activities focused on critically responsive multicultural counseling, or see first hand how globalization influences nonprofit and educational leadership, policy, and practice. To further the Universities internationalization efforts, we also support SOLES faculty members as they research and design new international courses.
International Experience Requirement Application Form
Student Travel Award Application
Spring 2022 Courses
MFTS 533i Family Development
Professor: Dr. Todd Edwards
Location: Germany and the Czech Republic
COUN 550i Couples and Sexuality
Professor: Dr. Kristopher Hall
Location: France
COUN 536i Applied Theories and Teachings for Counseling in School Settings
Professor: Dr. Ian Martin
Location: Chile
COUN 590Fi Fieldwork in School Settings
Professor: Dr. Catherine Griffith
Location: Chile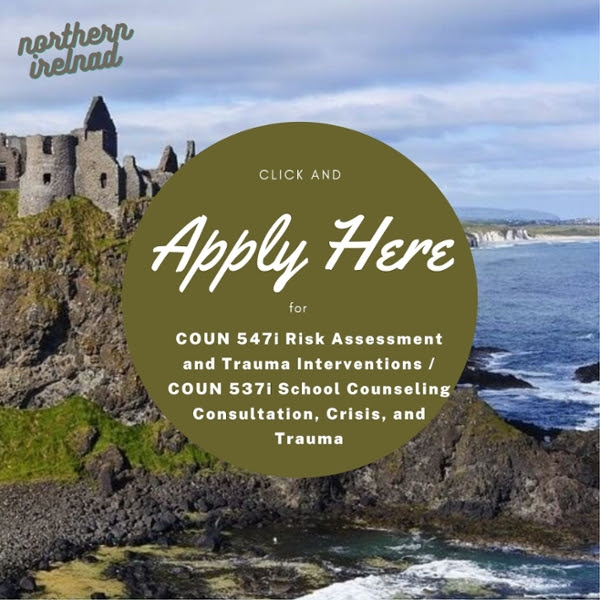 COUN 547i Risk Assessment and Trauma Interventions / COUN 537i School Counseling Consultation, Crisis, and Trauma
Professor: Dr. Ned Golubovic
Location: Northern Ireland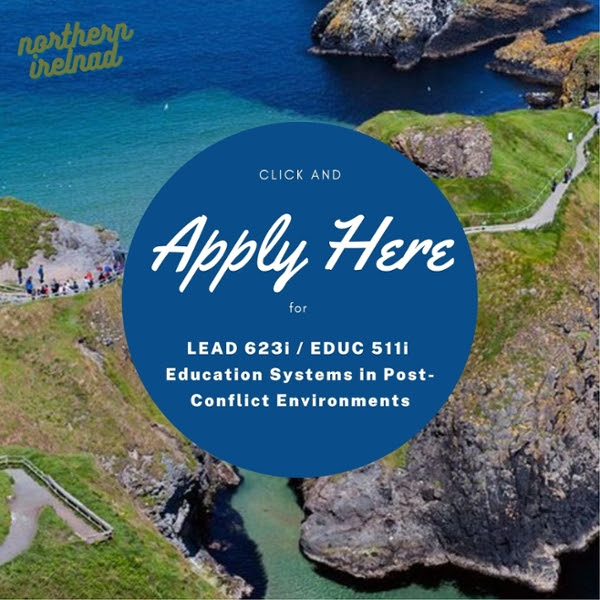 LEAD 623i / EDUC 511i Education Systems in Post-Conflict Environments
Professors: Dr. Lea Hubbard and Asst. Dean Dews
Location: Northern Ireland
*Beginning January 1, 2020, SOLES students will be limited to a maximum of two courses for which a tuition reduction will be applied for courses taken as part of the SOLES Global Center programming. Students may enroll in additional study abroad course options, but will be billed according to regular tuition rates for their academic program.