Log into Ole Blackboard LMS, and click on the "Course Merge/Organization Request form" link under Faculty Resources.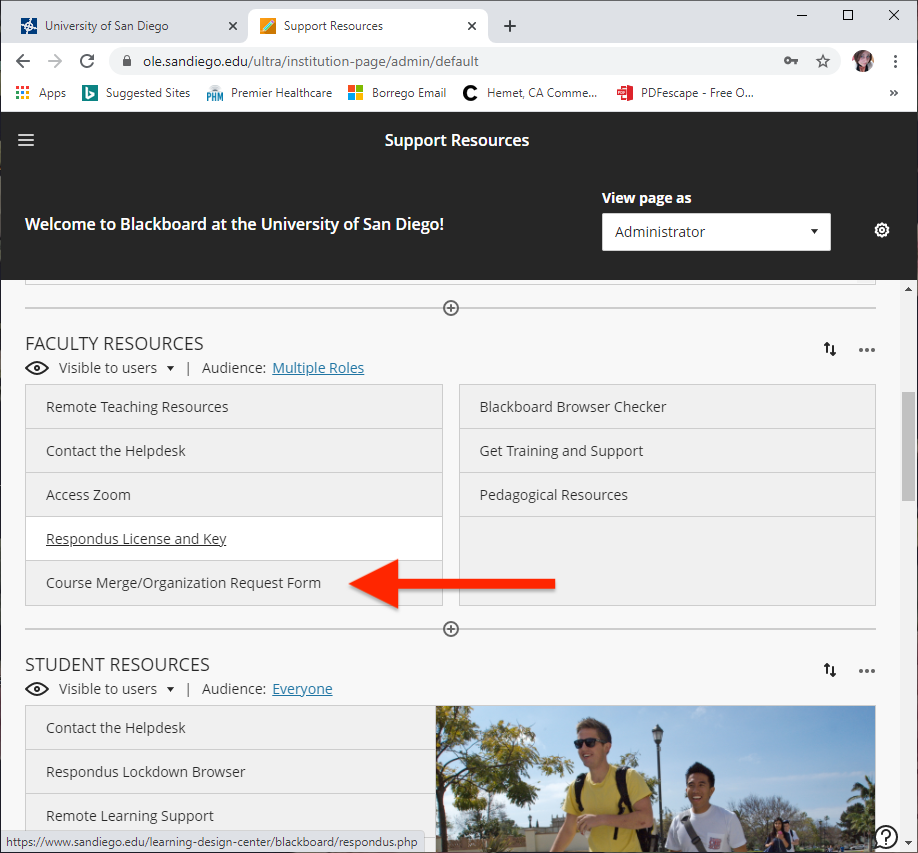 From there you will be logged into the MySanDiego Portal and taken to the IT request form. Fill this form out to the best of you ability.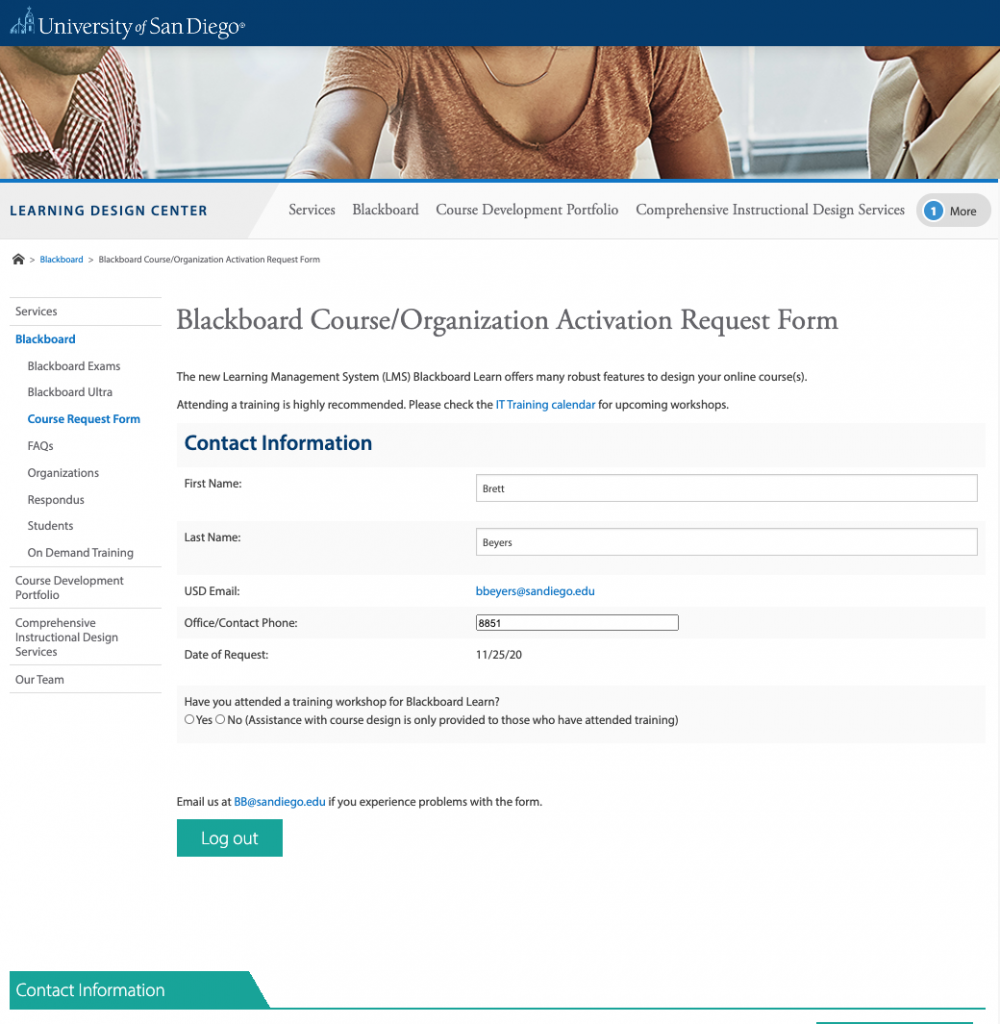 Once submitted the IT department will contact you when the merge is created. You can now copy over previous content or build new content in the Parent course.